There are so many elements in Outlander that tie the whole thing together; there's something for everyone, making it one of the most addicting —and best— shows on television.
  

There is typically something about it for everybody to enjoy.

 

With romance, history, action, adventure, and much more to dive into, it easily sucks people in.

  

Because of this, the show has gained a very large and very dedicated fanbase.
Those who read the books before the TV already know plenty about the story, but regardless, even the most knowledgeable and dedicated fans have most likely missed things that occurred in the show over the past four seasons. Whether they were fun easter eggs left there by the crew, or references you didn't quite catch, there is typically something you may have missed in an any given episode.
With Outlander having so much go on in a single episode, let alone over the course of an entire season, it's easy to miss important details here and there.
 

But that's where we come in. There are plenty of behind-the-scenes tidbits and details missed that we have compiled in this list.

  

This way, any Outlander fan can go back and rewatch their favorite episodes and catch things they might have not seen before.

 

This will be especially helpful now that we are in a Droughtlander once again.
#25
THE SEASON 4 PREMIERE IS WAY DIFFERENT FROM THE BOOKS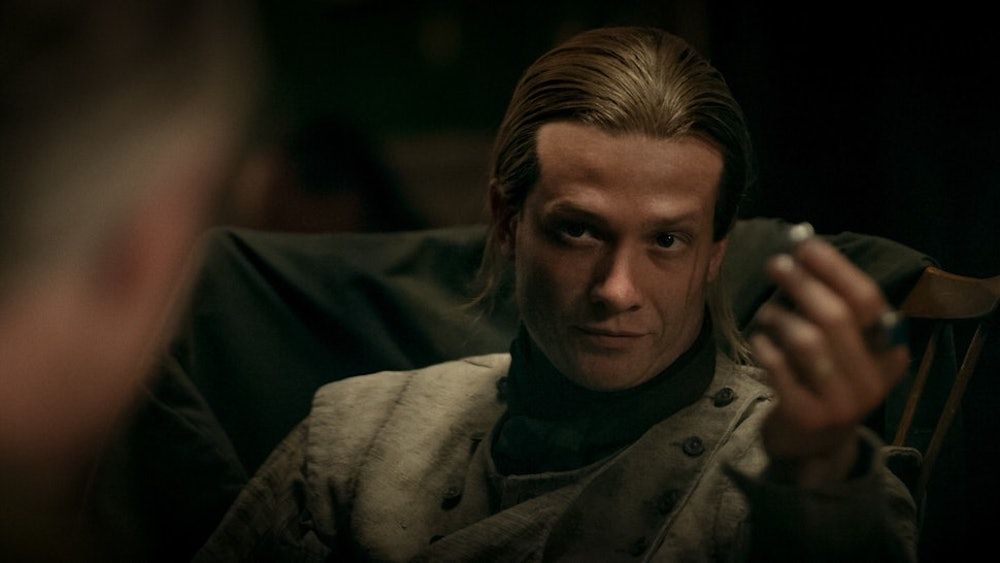 In the fourth book in the Outlander series by Diana Gabaldon, Drums of Autumn, Stephen Bonnet shows his true thieving, pirating ways when he attacks Jamie and Claire and the rest of their crew.
But what makes matters worse in the premiere of season 4, is that Bonnet steals Claire's most prized-possession – her wedding ring from Jamie.
In the books, though, he steals her ring from Frank, not Jamie.
 

Executive producer, Ron Moore, explained their decision: "The plain gold band wouldn't be noticeable as like, 'Oh that's clearly my mother's ring,' whereas the other one clearly would. So that's kind of why we made that change."

  

This refers to Brianna finding the ring later on.
#24
THEY MADE FRANK MORE LIKABLE IN THE TV SERIES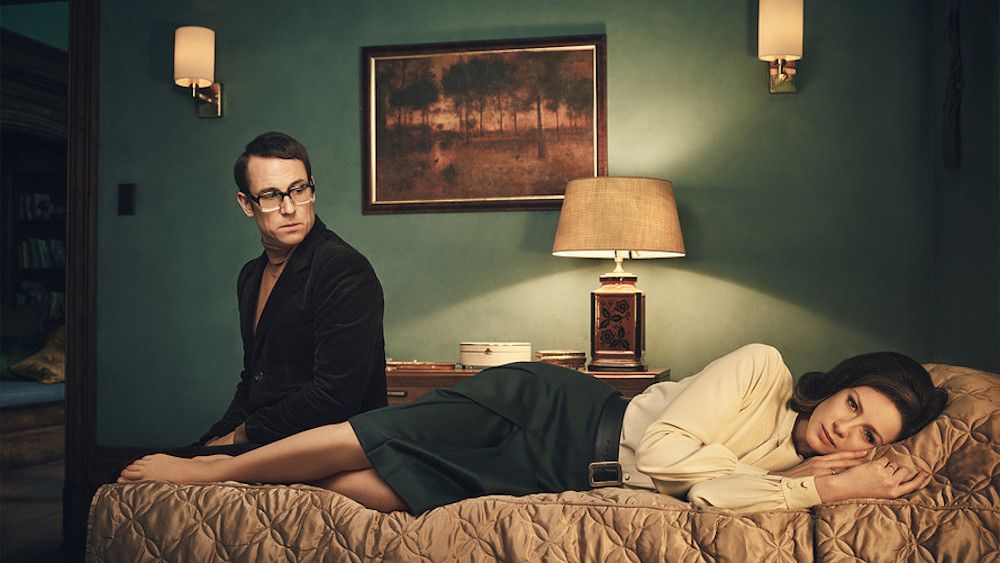 Let's face it, even if we felt bad for Frank at times, he was never going to measure up to Jamie.
  

Which was why it was easy, to us at least, that Claire picked Jamie over Frank time and time again.
But in the books, it was even easier, because Frank was less likable.
  

See, in season 3, we find out that Frank is in love with another woman named Sandy, who he had been carrying on an affair with for years.

  

Yet, in the books, he just has a number of interactions with unnamed women throughout his entire marriage to Claire.
This change from the books to tv screens made him more sympathetic than the book version of himself.
#23
HERE WERE A LOT OF PARALLELS BETWEEN "A. MALCOLM" AND "THE WEDDING" EPISODES
All anyone was waiting for during season 3 was the reunion between our hero and heroine, Jamie and Claire Fraser, after having been apart for twenty years.
  

While it was already special to fans because their favorite couple was back in each other's arms once again, there were little details, too, that made it even more special.
From the shared meal to the hesitancy and awkwardness at times to their effortless passion when they're intimately together, there were nods everywhere to the first time they were together.