PLEASE NOTE: THIS WAS ARTICLE TRANSLATED FROM SPANISH BY GOOGLE
This 40-year-old Scot (who would say it!) Is much more than the romantic warrior with Outlander's kilt. It has its own distillery, sounds for James Bond and does not cut when expressing his political ideas. We met him at an abandoned house in New York … And, of course, things happened.
Is Sam Heughan (Balmaclellan, Scotland, 1980) the perfect son-in-law? He smiles at Esquire's question, while answering "nooooo". Or maybe yes. "I do not know. I can be what you want, "he clarifies with a smile after throwing lit matches to the photographer, JUANKR, so that he captures how he plays with the light of the flame. Your PR (public relations, or 'babysitter' of celebrities) asks from the other room in the house if it smells burnt. It is a building that the Army built in 1862 during the American Civil War. Is abandoned. It does not seem that anyone has been killed, but many things must have happened there.
Known for his role as Jamie Fraser in Outlander – the series set between the 18th century and the Second World War that reaches its fifth season at Movistar + -, for now it is clear that Sam is Scottish, Scottish . There is nothing more to visit the website where he markets his whiskey, Sassenach Spirits , to see him with a kilt, boots, turtleneck and leather jacket in an area of ​​the Galloway region. He has asked us to please mention his whiskey, which is drunk as if it were juice in the promotional video. He also wants to review that the biopic of actress Patricia Neal and British writer Roald Dahl has just finished, where she plays Paul Newman, and that March 27 opens in Spain Bloodshot , with Vin Diesel. Also, his name sounds strong for James Bond .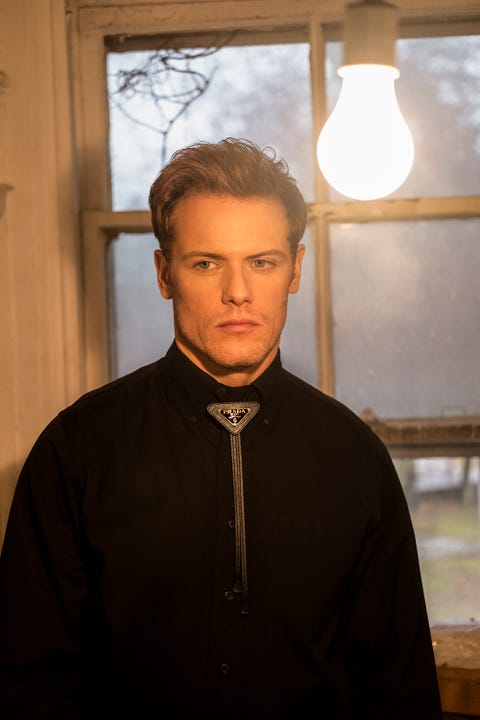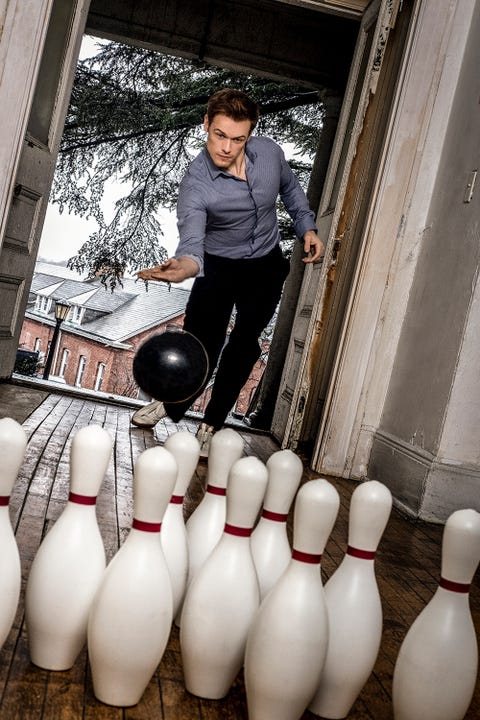 Armani shirt, pants and sneakers .JUANKR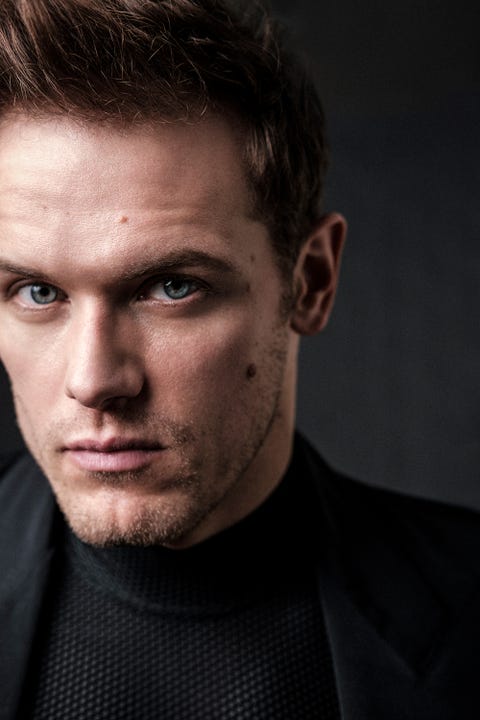 Givenchy sweater and jacket .JUANKR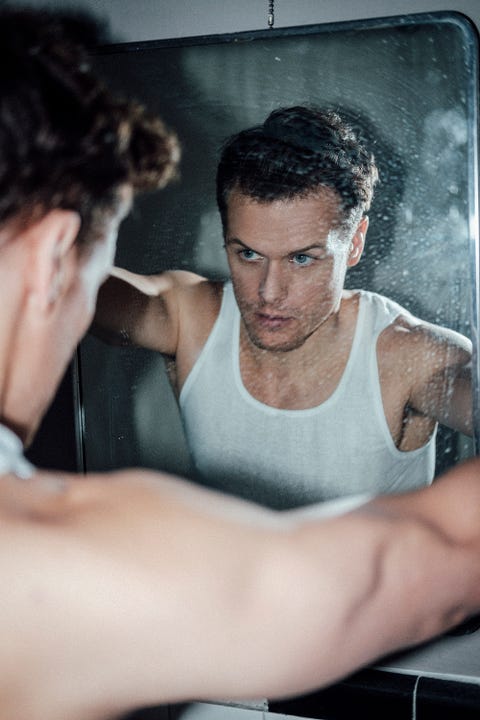 Sam's own shirt.JUANKR
Now the big challenge is to save the planet.
It's very important. We have to start making changes now, we are late. I love activist Greta Thunberg . We have to follow her.
There are people who think that it is better for celebrities to stay out of politics. Do you agree?
I know. When I make a political comment on Twitter or Instagram there are people who tell me to shut up, but I think they are wrong. It is impossible for a human being to have no opinion. Well-known people have the power to spread the message. For example, at the beginning, I was against Scotland becoming independent from the United Kingdom. After documenting myself, I have realized that it is better to separate. After B rexit, I think it is important to continue in the European Union. I think that, for the sake of Europe and the international community, it is better to work together.

I think you like Spain very much.
Yes, I like it a lot: Madrid, Barcelona … The people are very funny and the Spanish food and tapas are delicious. People eat dinner at night and then go out. It's great.
You keep single. How about women?
[Raises his eyebrow and laughs]. Well, I haven't divorced yet.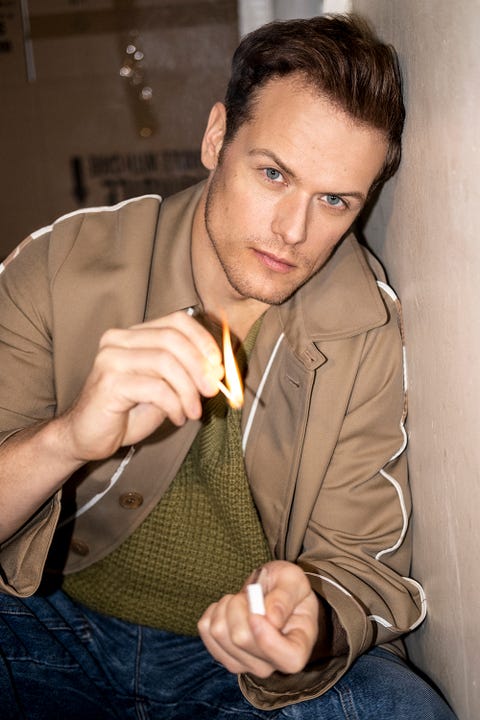 Jersey, jacket and jeans from Fendi.JUANKR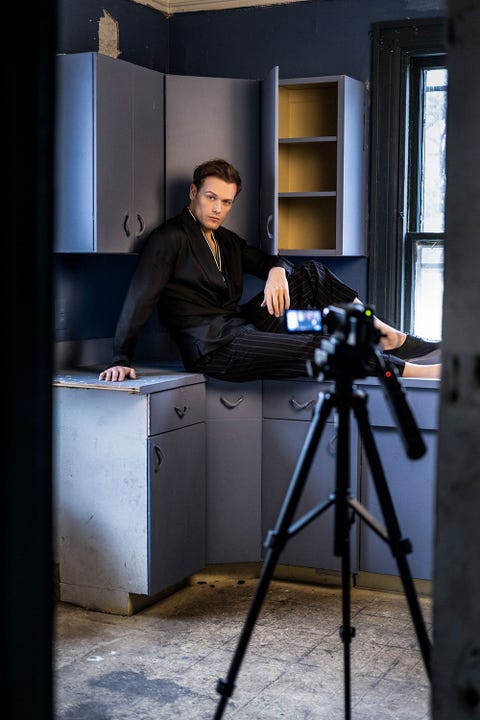 Total look of Armani.JUANKR
So you do look like the perfect son-in-law.
I don't know who I am, who do you want me to be? I like being a good man, although I'm sure that at some point I've pissed off someone. That's the good thing about being an actor, that you can be a lot of people. It's a good job. I want to do many things before I'm late. I turn 40 in April and I want to stay healthy. It is a splendid age to make interesting roles. For actresses, however, not so much, and it seems terrible to me. The thing is changing a bit about it and I'm glad. But also, and I don't want to sound ridiculous, the middle-aged white man has enough problems. For example, we never talk about our feelings. When we are sick, we don't talk about our health either. It would be great if there was a place where everyone could share their concerns. In the end, we all face very similar things.

Well, I'm going to write that you're the perfect son-in-law.
Thank you, I am but … what if I later appear in photographs doing things I shouldn't?
And laughs.